Aeroteams: Where Business Challenges Meet Workforce Solutions
Welcome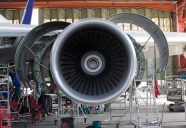 Aeroteams was founded by experienced aviation maintenance professionals to offer solutions to meet tighter maintenance schedules and lower the cost of maintenance through securing hours and delivering expert talent to increase efficiency.


Holding certifications as a FAA limited repairstation and ISO 9001 Quality Management Systems, Aeroteams understands the importance to have teams that will directly impact the needs of its customers. From experience working with the FAA to constant improvement processes, Aeroteams is accountable with an unyielding desire to deliver a quality product.


Areoteams can offer embedded teams that offer fixed priced solutions and temporary program teams that manage the full spectrum of skills and management of complex maintenance cycles, Aeroteams is ready to go to work for you today..
Read More
Current Openings
Posted
Job Title
Location
10/5/2022
Entry Level Technicians


Aeroteams is hiring Entry Level Technicians in Marana, AZ. This is a great opportunity to join the aviation industry! Candidates with aviation schooling or military experience are highly encouraged to apply.

Assisting in the reclamation department - removing parts from aircraft
Working in the interior of the aircraft
Other entry level duties
Training will be provided

Marana, AZ
10/3/2022
Entry level work in Houston


Skill: Technician

Duration: 6+ months

Location: Houston, TX

Description: We are searching for candidates with a mechanical background that can be trained to work on cargo containers. Work will involve removing, repairing, and reinstalling cargo containers. All training is provided.

Houston, TX
10/3/2022
Technician


Skill: Entry Level Technician

Duration: 3+ months (could lead to direct employment)

Location: Kapolei, HI (candidates must be local to the area as an in person interview will be required)

Salary: $17.00 - $18.00 an hour

Description: We are searching for candidates with a mechanical background that can be trained to work on cargo containers. Work will involve removing, repairing, and reinstalling cargo containers. All training is provided.

Benefits: Weekly payroll, direct deposit or pay card for payroll, paid holidays, and benefit options

Kapolei, HI
9/26/2022
Lead Position in Rome, NY


Disassembly of Airbus aircraft
These are working Lead positions
Long term 1st shift work

Rome, NY
9/26/2022
A&P Mechanics


Skill: A&P Mechanic

Duration: 3+ months

Location: Winston Salem, NC

Aircraft: A321

Job Duties:

Perform routine maintenance open-up, servicing, etc.
Capable of lifting 50 lbs.
Perform lock out, tag out procedure, parts tagging and confined space procedures
Perform aircraft lubrication
Be able to operate ground power equipment such as, but not limited to, tugs, scissor lifts, snorkel lifts, forklifts, etc.
Be able to read blueprints and drawings
Can maneuver through maintenance manuals and IPC, know, and understand the ATA codes
Perform component removal and installation with limited supervision
Have a basic understanding of Aircraft systems, fuel, pneumatics and hydraulics
Have a high standard of job awareness and with the associated hazards that come with flight control surface movement, gear retraction/extension and engine runs
Have a basic understanding of component and flight control rigging, adjusting and testing/operation
Be able to use power tools and aircraft test equipment.

Winston Salem, NC
9/26/2022
Avionics Mechanic Team


Skill: Avionics

Duration: Long term

Location: Winston Salem, NC

Aircraft: A321

Description: Looking for Avionics Mechanics that have an A&P license (preferred, not required). Work will be on heavy commercial aircraft. Candidates need to have 3+ years of heavy commercial experience. Work will include troubleshooting and installation work on Boeing aircraft. We are looking for candidates that can start ASAP.

Winston Salem, NC
9/22/2022
Lead


Will manage a team of mixed skill level technicians from entry level to stand alone
Will be able to attend management meetings and represent Aeroteams with a high level of professionalism
Candidates must have an A&P license

Tampa, FL
9/21/2022
Avionics


Perform such typical maintenance functions as cabling, component removal/installation, wire harness removal/installation, fabrication/repair of wire assemblies, and continuity checks.
Determine if work can safely be accomplished if aircraft is in a power-on mode and be able to conduct necessary testing if in a power-on mode.
Fabricate and install all wiring assemblies, static lines, and associated mechanical equipment.
Follow all applicable specifications to accomplish a specific task.
Maintain a clean and safe working environment.
Perform work within estimated hours.
Follow all safety procedures and specifications.
Execute all required paperwork in connection with assigned normal duties.
Use and operate ground support equipment, as applicable and if qualified, in a safe manner.
Work with little or no supervision and accomplish assignments with little or no rework.
Assist other employees in the performance of their job assignments through coaching, counseling, and guidance.
Interface effectively with members of management, other departments, and co-workers.

Lake City, FL
9/9/2022
Open/Close


Aeroteams is currently hiring Entry Level Mechanics for work in Lake City, FL. Aviation experience is not required for these positions, but candidate must have a strong mechanical background. All training is provided. Work will include: removing panels, removing interiors, and any other entry level duties. Candidates with aviation schooling or limited aviation experience are highly encouraged to apply. Pay rate will be determined by experience.

Aeroteams Benefits:

Weekly payroll
Direct deposit or debit card for payroll
Holiday pay
Longevity bonuses
Insurance coverage

Lake City, FL
8/29/2022
Sheetmetal Mechanic


Skill: Sheetmetal Mechanic

Duration: 3+ months and could lead to direct employment

Location: Ardmore, OK

Salary: Over $1680 a week

Description: We need candidates that have 2+ years of Dash 8 experience

Troubleshoots, repairs, replaces, and modifies aircraft structures, components and appliances, such as wings, fuselage, and functional components including rigging, surface controls, plumbing and hydraulic units, and engines, with minimal supervision.
Responsible for reading and interpreting Original Equipment Manufacturer (OEM) and Department of Defense (DoD) Technical Manuals, Service Bulletins, Airworthiness Directives, local directives and other specifications to determine Federal Aviation Administration (FAA) approved maintenance requirements, methods and procedures.
Accountable for examining engines for component damage and security, heat damage and fluid leaks. Inspects turbine blades to detect Foreign Object Damage (FOD) or material wear or failure through visual and borescope.

Ardmore, OK
8/24/2022
Inspector


Skill: Inspector (A&P license required)

Duration: 3+ months (could lead to direct employment)

Location: Hawthorne, CA

Salary: $18.00 an hour

Description: Aeroteams is currently hiring an Inspector to work 2nd shift. Candidates must have an A&P or FAA Repairman Certificate. All work will be done on cargo containers or galley carts. Candidates will inspect work that has been done on cargo containers or galley carts.

Hawthorne, CA
8/24/2022
Inspector


Skill: Entry Level Inspector

Location: Denver, CO

Salary- $19.00 - $24.00 an hour

Duration: Contract to Direct - long term

Description: Will be doing entry level Inspections on galley cards and some repairs as well.

Denver, CO
8/23/2022
Inspector


Skill: Inspection

Duration: Long Term

Location: Lake City, FL

Aircraft: A319/A320/A321

Description:

Inspecting aircraft and components by obtaining and interpreting work cards, reviewing inspection requirements scope and detail, completing visual inspection of aircraft areas opened by AMTs including but not limited to fuel tanks, empennage, cargo areas, under floor area, fuselage skin, engines, pylons, wings, flight control surfaces, flight decks, and landing gear.
Ensuring all assigned primary inspections are properly completed in compliance with established policies and procedures and corresponding inspection records and reports.
Identifying non-routine work on aircraft systems operations, including but not limited to, engine performance, pneumatic / hydraulics, pressurization, air conditioning, electrical, fuel, and flight controls.
Identifying location of discrepancies by using fuselage body stations and butt lines. Interpreting and ensuring compliance with all maintenance manuals including Airworthiness Directives, Service Bulletins, and Fleet Campaign Directives.Performing inspections only on products for which they have been properly trained and qualified.
Ensure aircraft and surrounding areas are in a safe condition for the work being performed

Lake City, FL
8/23/2022
Sheetmetal Mechanics


Skill: Sheetmetal Mechanics

Duration: Long term

Location: Lake City, FL

Aircraft: Boeing and Airbus

Description:

Effectively communicate with and assist Aircraft Engineers in the development of repair solutions and modifications for transport category aircraft.
Fabricate parts and assemblies.
Inspect, overhaul, repair, modify, and troubleshoot airframe parts, systems, and components.
Follow all applicable specifications to accomplish a specific task.
Maintain a clean and safe working environment.
Perform work within estimated hours.
Follow all safety procedures and specifications.
Execute all required paperwork in connection with assigned normal duties.
Use and operate ground support equipment, as applicable and if qualified, in a safe manner.
Work with little or no supervision and accomplish assignments with little or no rework.
Assist other employees in the performance of their job assignments through coaching, counseling, and guidance.
Interface effectively with members of management, other departments, and co-workers.

Lake City, FL
8/23/2022
A&P Mechanic


Now Hiring A&P Mechanics for work in Lake City, FL. Pay rates just increased!

Skill: A&P Mechanics

Duration: Long Term

Location: Lake City, FL

Aircraft: Boeing and Airbus

Description:

Perform routine maintenance open-up, servicing, etc.
Capable of lifting 50 lbs.
Perform lock out, tag out procedure, parts tagging and confined space procedures
Perform aircraft lubrication
Be able to operate ground power equipment such as but not limited to, tugs, scissor lifts, snorkel lifts, forklifts, etc.
Be able to read blueprints and drawings
Can maneuver through maintenance manuals and IPC, know, and understand the ATA codes
Perform component removal and installation with limited supervision
Have a basic understanding of Aircraft systems, fuel, pneumatics and hydraulics
Have a high standard of job awareness and with the associated hazards that come with flight control surface movement, gear retraction/extension and engine runs
Have a basic understanding of component and flight control rigging, adjusting and testing/operation
Be able to use power tools and aircraft test equipment.

Lake City, FL
8/23/2022
Aircraft Painter


Aeroteams is now hiring Aircraft Painters for work in Lake City, FL

Prepare aircraft for stripping and painting
Mix and apply paints in various quantities
Set up and operate various types of paint spraying equipment
Locate pounce patterns for registration numbers to accomplish a specific task
Use and operate ground support equipment, as applicable and if qualified, in a safe manner.

Lake City, FL
8/23/2022
Interior Mechanics - Lake City, FL


Skill: Interior Mechanic

Duration: Long term

Location: Lake City, FL

Aircraft: Boeing and Airbus

Fabricate parts as required
Layout and perform interior reconfigurations and repairs.
Follow all applicable specifications to accomplish a specific task.
Maintain a clean and safe working environment.
Execute all required paperwork in connection with assigned normal duties.
Interface effectively with members of management, other departments, and co-workers.

Lake City, FL
8/23/2022
Sheetmetal Mechanics


Aeroteams is currently hiring Sheetmetal Modification Mechanics to join our team in Tampa, FL. Candidates will perform structural maintenance including removal, installation, and repair of major structural elements such as fuselage, skins, frames, stringers, and pylons. Positions are starting in January 2022.

Preferred Experience:

Combi cargo conversion
Cargo conversion mod
Winglet modification
Floor beam changes
Floor beam repairs
Large structural repairs
Fuselage skin changes
Frame repairs, z repairs, extruded repairs, etc.

Tampa, FL
8/19/2022
Assembly Inspector


General Summary:

Performs in-process and final mechanical and assembly inspection. Responsible for day-to-day activities in support of the mechanical and assembly manufacturing departments. Performance will be on an entry level to moderate level basis, dealing of technical problems or low to moderate scope, with moderate supervision. The successful Candidate will be expected to be fully supportive or Honda Aircraft Company Values, Honda Philosophy, and Lean Manufacturing.

Duties and Responsibilities:

Facilitate the HACI Quality System.
Perform in-process inspection in accordance with Type Design, Work Orders, and internal procedures.
Perform final inspection per customer and company requirements.
Write Quality Notification as necessary for non-conforming product and assist in determining corrective action.
Maintain positive working relationships with other departments.
Help manufacturing troubleshoot problems as they occur.
Control the accuracy of quality assurance records.
Peroform first piece and/or first article inspections.
Cross training with other inspectors that includes incoming or other inspection.

Greensboro, NC
8/19/2022
Avionics


Skill: Avionics Mechanic

Duration: Long term

Location: Greensboro, NC

Description:

Inspects, tests, adjusts, and repairs avionics equipment, such as radar, radio, pulse, navigation, auto pilot, and compass systems, installed in aircraft, using hand tools and test equipment.
Inspects components of avionics equipment for defects, such as loose connections and frayed wire, and for accuracy of assembly and installation.
Tests avionics equipment under simulated or actual operating conditions to determine performance and airworthiness, using test equipment, such as oscilloscopes, digital meters and counters, and circuit analyzers.
Troubleshooting, Adjusts, replaces, or repairs defective components based on analysis of test results, following blue prints, schematics, handbooks, wiring diagrams and other technical documents.
Calibrates installed or repaired equipment.
Responsible for flight test instrumentation and modification
Provide ground operation support for Flight Test\
Maintains record of repairs.

Greensboro, NC
8/15/2022
A&P Mechanics


Skill: A&P Mechanic

Duration: long term

Location: Greensboro, NC

Aircraft: Boeing and Airbus

Job Duties:

Perform routine maintenance open-up, servicing, etc.
Capable of lifting 50 lbs.
Perform lock out, tag out procedure, parts tagging and confined space procedures
Perform aircraft lubrication
Be able to operate ground power equipment such as but not limited to, tugs, scissor lifts, snorkel lifts, forklifts, etc.
Be able to read blueprints and drawings
Can maneuver through maintenance manuals and IPC, know, and understand the ATA codes
Perform component removal and installation with limited supervision
Have a basic understanding of Aircraft systems, fuel, pneumatics and hydraulics
Have a high standard of job awareness and with the associated hazards that come with flight control surface movement, gear retraction/extension and engine runs
Have a basic understanding of component and flight control rigging, adjusting and testing/operation
Be able to use power tools and aircraft test equipment.

Greensboro, NC
7/22/2022
Avionics Mechanic


Skill: Avionics

Duration: Long term (open ended)

Location: Winston Salem, NC

Aircraft: Boeing and Airbus

Description: Looking for Avionics Mechanics that have an A&P license (preferred, not required). Work will be on heavy commercial aircraft. Candidates need to have 2+ years of heavy commercial experience. Work will include troubleshooting and installation work on Boeing aircraft. We are looking for candidates that can start ASAP.

Winston Salem, NC
7/7/2022
Technician


Skill: Technician

Duration: 6+ months

Location: Elizabeth, NJ

Description: We are searching for candidates with a mechanical background that can be trained to work on cargo containers. Work will involve removing, repairing, and reinstalling cargo containers. All training is provided.

Elizabeth, NJ
6/30/2022
A&P Mechanics


Skill: A&P Mechanic

Duration: long term

Location: Winston Salem, NC

Aircraft: Boeing and Airbus

Job Duties:

Perform routine maintenance open-up, servicing, etc.
Capable of lifting 50 lbs.
Perform lock out, tag out procedure, parts tagging and confined space procedures
Perform aircraft lubrication
Be able to operate ground power equipment such as, but not limited to, tugs, scissor lifts, snorkel lifts, forklifts, etc.
Be able to read blueprints and drawings
Can maneuver through maintenance manuals and IPC, know, and understand the ATA codes
Perform component removal and installation with limited supervision
Have a basic understanding of Aircraft systems, fuel, pneumatics and hydraulics
Have a high standard of job awareness and with the associated hazards that come with flight control surface movement, gear retraction/extension and engine runs
Have a basic understanding of component and flight control rigging, adjusting and testing/operation
Be able to use power tools and aircraft test equipment.

Winston Salem, NC
5/24/2022
Fuel Tank Mechanics


Perform removal, installation, and inspection functions of fuel cells and assembly, and installation of components such as fuel lines, hardware, and fittings on various aircraft.
Analyze various aircraft sealing, structural, and assembly drawings, to detect seal level deficiencies.

Diagnose results of leak test to detect drawing, specification, structural and assembly sealing errors.
Recommend corrective action necessary to correct deficiencies.
Perform disassembly and teardown operations of aircraft fuel systems and related components.
Remove fuel cells and components from aircraft, following specific procedures and techniques.
Prepare cavity for installation of fuel cells and components.
Install fuel cells and components, following specific procedure techniques.
Use appropriate pressure test equipment, and make repairs as required.
Check condition of fuel cells for any type of damage; and cavity, for condition of internal fittings.
Work from operations require. Assist other aircraft mechanics as required.

Lake City, FL
3/24/2022
A&P Mechanic


Skill: A&P Mechanic

Duration: 3+ months and could lead to direct employment

Location: Ardmore, OK

Salary: Over $1680 a week

Description: We need candidates that have an A&P license and 2+ years of Dash 8 experience

Troubleshoots, repairs, replaces, and modifies aircraft structures, components and appliances, such as wings, fuselage, and functional components including rigging, surface controls, plumbing and hydraulic units, and engines, with minimal supervision.
Responsible for reading and interpreting Original Equipment Manufacturer (OEM) and Department of Defense (DoD) Technical Manuals, Service Bulletins, Airworthiness Directives, local directives and other specifications to determine Federal Aviation Administration (FAA) approved maintenance requirements, methods and procedures.
Accountable for examining engines for component damage and security, heat damage and fluid leaks. Inspects turbine blades to detect Foreign Object Damage (FOD) or material wear or failure through visual and borescope.
Conducts testing of engine operation to locate source of malfunction and performs operational checks.
Replaces worn, damaged and failed components such as fuel controller, starter/generators etc.

Ardmore, OK
3/10/2022
Technician


Skill: Technician

Duration: 6+ months

Location: Elk Grove Village, IL

Description: We are searching for candidates with a mechanical background that can be trained to work on cargo containers. Work will involve removing, repairing, and reinstalling cargo containers. All training is provided. Candidates must be able to work 12-hour shifts on Saturdays and Sundays.

Elk Grove Village, IL
3/10/2022
Technician


Aeroteams is currently hiring Entry Level Technicians for work in Denver. CO. Aviation experience is not required for these positions, but candidates must have a strong mechanical background. All training is provided. Work will include: removing, repairing, and reinstalling cargo containers amd galley carts.

Aeroteams Benefits:

Weekly payroll
Direct deposit or debit card for payroll
Holiday pay
Longevity bonuses
Insurance coverage

Position Requirements

Must have a strong mechanical background
Must have own tools and reliable transportation
Must be able to pass a pre-employment drug test and strict criminal background check.
Must be shift flexible

Denver, CO
3/10/2022
Technician


Skill: Technician

Duration: 6+ months

Location: Hebron, KY

Description: We are searching for candidates with a mechanical background that can be trained to work on cargo containers. Work will involve removing, repairing, and reinstalling cargo containers. All training is provided.

Hebron, KY
3/10/2022
Inspector


Our client works on cargo containers and galley carts. We are searching for an Inspector that can inspect the work that is being done on galley carts and cargo containers.

Hebron, KY
3/10/2022
Mechanic


Skill: Technician

Duration: Temp to Perm

Location: Hawthorne, CA

Description: We are searching for candidates with a mechanical background that can be trained to work on cargo containers. Work will involve removing, repairing, and reinstalling cargo containers. All training is provided. Candidates must be flexible to work 1st or 2nd shift.

Hawthorne, CA
1/18/2022
Composite Mechanics


Seeking a Composite Mechanic in Greensboro, NC

The Composites Mechanic performs aircraft maintenance and/or repairs within estimated time and in accordance with applicable FAA, and customer standards of quality.
Fabricate parts as required.
Layout and perform complex structural repairs.
Follow all applicable specifications to accomplish a specific task.
Maintain a clean and safe working environment.
Perform work within estimated hours.
Follow all safety procedures and specifications.
Execute all required paperwork in connection with assigned normal duties.
Use and operate ground support equipment, as applicable and if qualified, in a safe manner.
Work with little or no supervision and accomplish assignments with little or no rework.
Assist other employees in the performance of their job assignments through coaching, counseling, and guidance.
Interface effectively with members of management, other departments, and co-workers.

Greensboro, NC
10/26/2021
Interior Mechanics


Skill: Interior Mechanics

Location: Greensboro, NC

Aircraft: Commercial Narrow Body aircraft

Description:

The position will involve removing and reinstalling aircraft interiors on commercial and cargo aircraft. Removal of seating, panels etc

Candidates must have 2+ years of commercial experience.

737, A320, 757 aircraft

Greensboro, NC
10/26/2021
Sheetmetal Mechanic


Skill: Sheetmetal Mechanics

Duration: Long term

Location: Greensboro, NC

Description:

The Structures Mechanic is responsible to inspect, overhaul, repair, modify, and troubleshoot airframe parts, systems, and components. The Structures Mechanic is responsible to perform work within estimated time and within FAA, and customer standards of quality.
Effectively communicate with and assist Aircraft Engineers in the development of repair solutions and modifications for transport category aircraft.
Fabricate parts and assemblies.
Inspect, overhaul, repair, modify, and troubleshoot airframe parts, systems, and components.
Follow all applicable specifications to accomplish a specific task.
Maintain a clean and safe working environment.6. Perform work within estimated hours.
Follow all safety procedures and specifications.
Execute all required paperwork in connection with assigned normal duties.
Use and operate ground support equipment, as applicable and if qualified, in a safe manner.
Work with little or no supervision and accomplish assignments with little or no rework.
Assist other employees in the performance of their job assignments through coaching, counseling, and guidance.
Interface effectively with members of management, other departments, and co-workers

Greensboro, NC
9/3/2021
A&P Mechanic


Performs organizational and intermediate level maintenance on Beechcraft King Air 200,TC-12 and/or C-12 aircraft
Is responsible for servicing, troubleshooting, repairing and modifying aircraft systems to ensure continued airworthiness
Repairs are performed using hand tools, power tools, machines, and equipment such as shears, sheet metal brake, welding equipment, rivet gun, and drills
Reads and interprets manufacturers' maintenance manuals, service bulletins, and other specifications to determine feasibility and method of repairing or replacing malfunctioning or damaged components.

Albertville, AL
7/21/2021
Sheetmetal Mechanic


Aeroteams is currently hiring a Sheetmetal Mechanic to join our team in Wilmington, OH. Candidates will perform structural maintenance including removal, installation, and repair of major structural elements such as fuselage, skins, frames, stringers, and pylons.

Wilmington, OH
5/13/2021
Sheetmetal Mechanic


Aeroteams is currently hiring a Sheetmetal Mechanic to join our team in Wilmington, OH. Candidates will perform structural maintenance including removal, installation, and repair of major structural elements such as fuselage, skins, frames, stringers, and pylons.

Wilmington, OH
2/11/2021
A&P Technician


Skill: A&P Mechanic

Duration: Long term

Location: Greensboro, NC

Description:

Perform scheduled and unscheduled inspections, maintenance, and repair of airframe and powerplant systems and components per acceptable methods, techniques, and practices
Document work performed in accordance with Regulatory and Repair Station Manual (RSM) / Quality Control Manual (QCM) policies and procedures
Identify, protect, and preserve piece parts and articles undergoing maintenance in accordance with Repair Station Manual (RSM) / Quality Control Manual (QCM) and company policies and procedures.
Ensure parts, products and materials that are installed meet regulatory requirements.
Perform assigned work in a safe effective manner while practicing good housekeeping in accordance with company and regulatory requirements.

Greensboro, NC